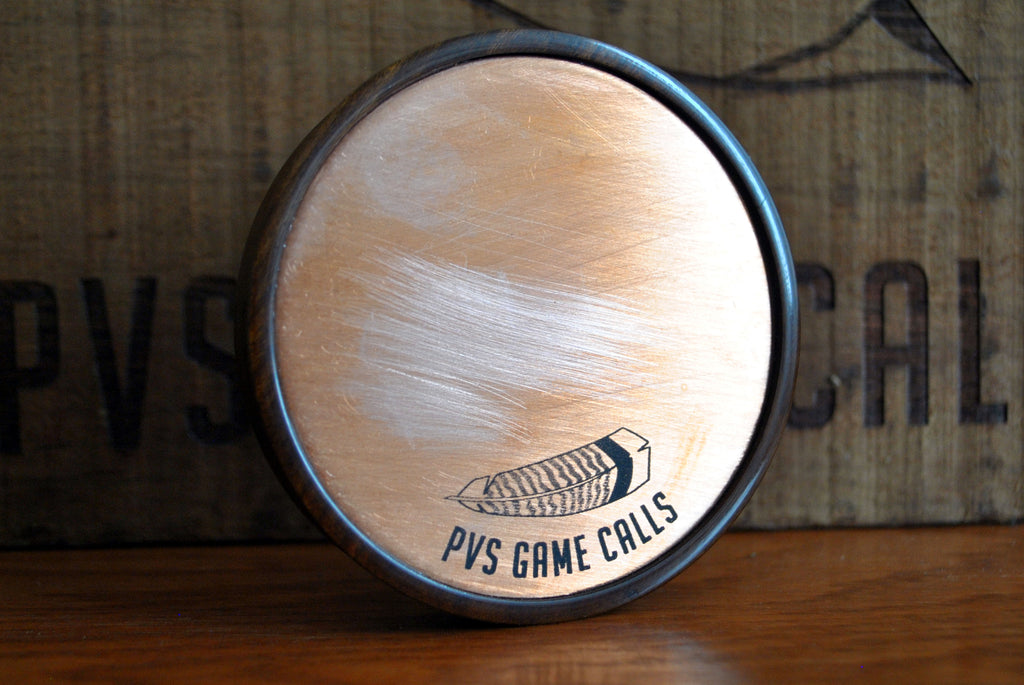 $54.00
$0.00
N0.7 MINI Turkey Copper Pot Call.
The N0.7 mini turkey pot calls features a three inch copper striking surface . Available in maple, spalted maple, mahogany, olivewood, maple burl, walnut, purple heart, sugar maple, and ash. Comes with matching waterproof striker.  Options for personal engraving on slate is available. Please contact us for more details.  
This beautiful turkey pot call are made to order.
Price includes tax.